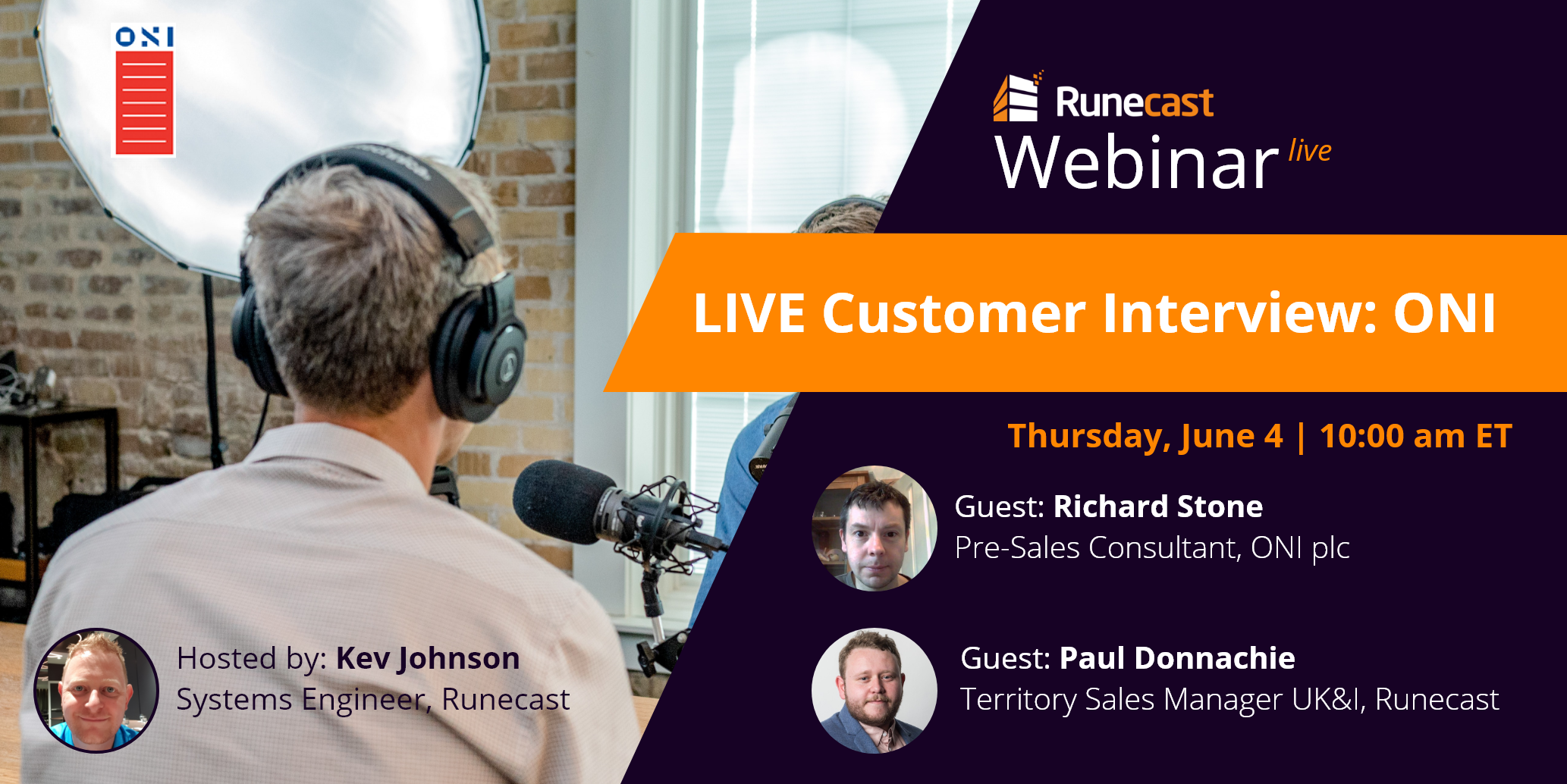 Interactive Customer Interview - Meet ONI plc
How does Runecast Analyzer work in your environment on daily basis? What are the challenges that it can solve for you immediately? How easy is it to deploy?

All that and more you'll find in this exclusive LIVE interview with Runecast customer ONI plc (UK leading provider of IT solutions and services).

ONI's Richard Stone will be interviewed by our System Engineer Kev Johnson and, together with guest Paul Donnachie, will walk you through the ONI plc deployment of Runecast Analyzer – in a real-time case study.

In open Q&A you can ask guests any questions you might have and gain insights into Runecast Analyzer daily usage.


Register to watch this webinar on-demand.